People's Pet Awards 2021
celebrating our animal heroes
Welcome to the Mirror People's Pet Awards - an exciting new chapter to celebrate your own animal heroes.
Amazing pets have always been at the heart of the Animal Hero Awards, and since the start of the pandemic, they've been at the heart of our lives more than ever too.
Whatever challenges we face, our pets are always by our side, offering unconditional love and support.
They keep us company, they keep us fit and they give an invaluable boost to our mental health.
That is why Animal Heroes is launching the Mirror People's Pet Awards, with Webbox and charity partner Dogs Trust, to celebrate the unique bond we have with our pets, and the inspirational ways they change our lives.
Winners will include animals who have overcome impossible odds, rescue cats and dogs who inspire everyone they meet, and others who are literally lifesavers. They will also include pets who simply make you smile and warm your heart.
Winners will be announced in December 2021, so don't forget to check back here for updates.
Meet the fantastic four finalists for the Mirror People's Pet of the Year award.
Our team carefully chose them from all the incredible nominations we received, and now it's up to you to pick the winner. The pet with the most votes will be honoured at the glamorous Mirror People's Pet Awards next month, where they will walk the red carpet and rub paws with a host of animal-loving stars.
Other winners at Britain's best pet awards include animals who have changed lives and saved lives, and people who have gone to extraordinary lengths to help our four-legged friends.
KRATU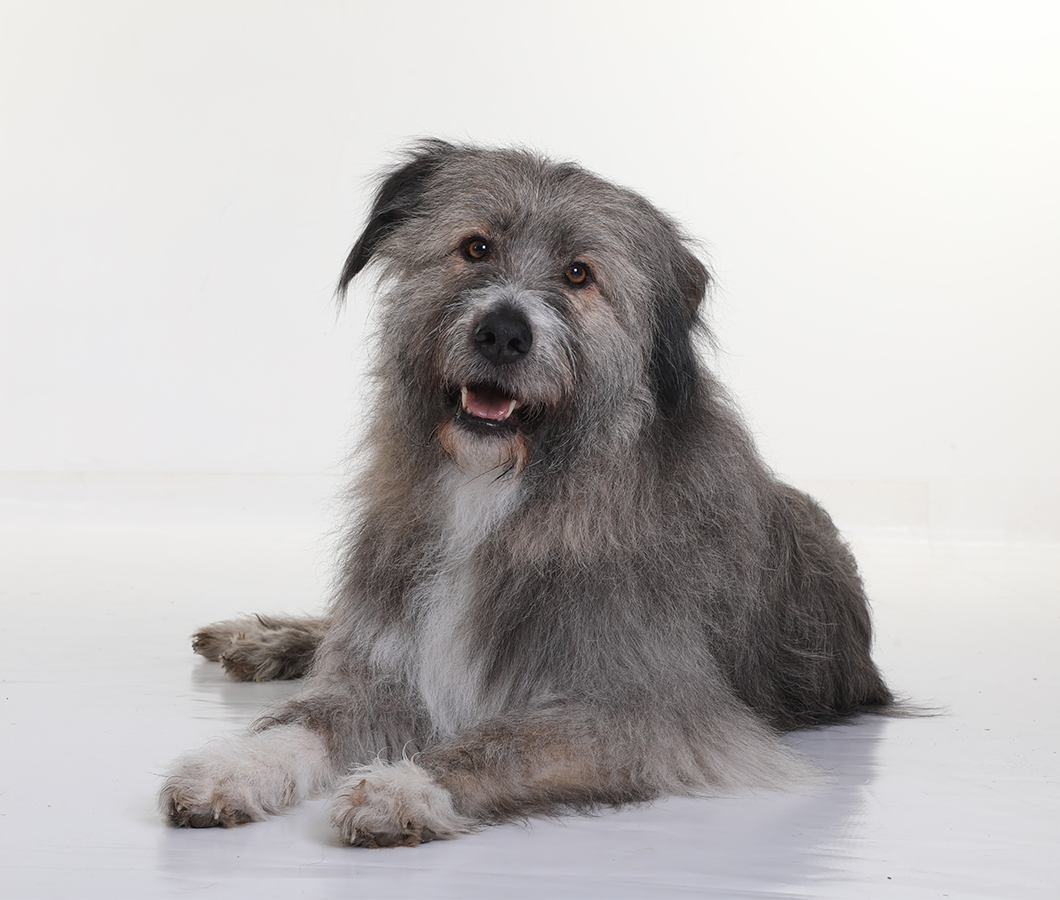 Kratu's cheeky, clownish behaviour often has owner Tess Eagle Swan in stitches. "I love his sheer, unadulterated joy and naughtiness, it makes me laugh," says Tess. Kratu, eight, a Carpathian-Mioritic Shepherd mix rescue dog, is also an assistance animal for Tess. She was diagnosed with autism in adulthood, and when she feels a sensory overload, Kratu will put his paw on her to keep her calm. "It is called deep paw pressure and is very grounding, that stops anxiety for me," explains Tess. "I could not imagine life without Kratu, he is simply amazing."
TAO AND OKO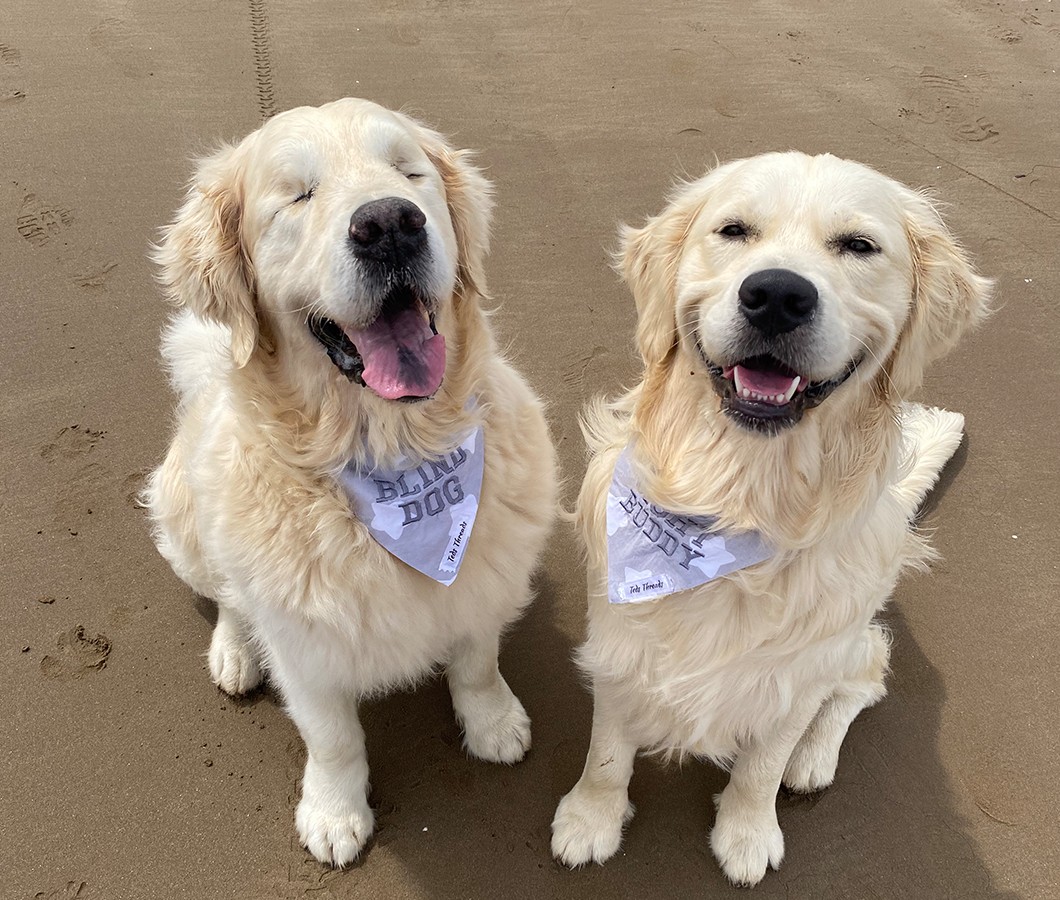 After golden retriever Tao, 12, lost his eyesight suddenly last year, owner Melanie Jackson came up with a brilliant plan to lift his spirits and keep him mobile. She got him his own guide dog in the form of 16-week-old golden retriever Oko. The pair bonded immediately. Now 17 months old, Oko acts as Tao's sight buddy and the pair love to run in the fields and on the beach together. Melanie says: "Tao is such a happy confident boy and often people don't realise he is blind such is his ability to navigate his surroundings. Oko has been a blessing too."
OTTO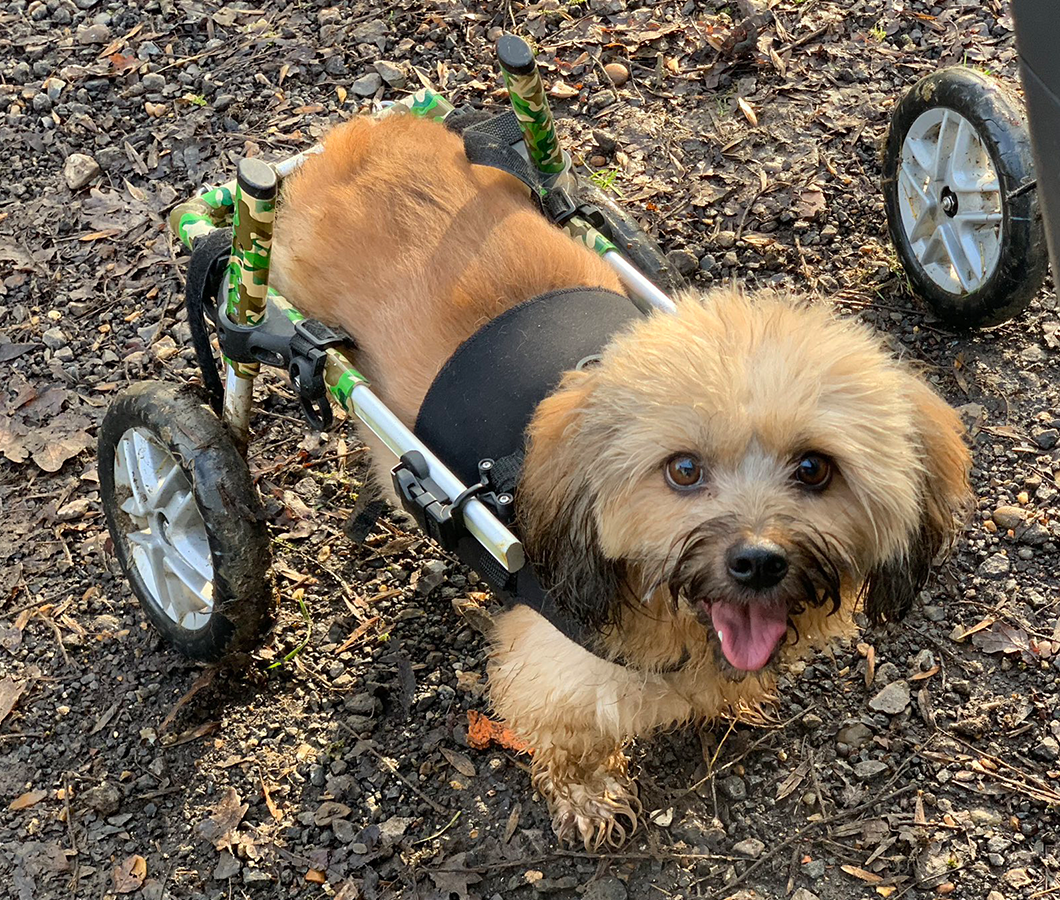 Otto is a small dog with a huge heart, who refuses to let disability stop him making the most of life. He lost his back legs and tail in a road accident in 2013, before he was adopted by Cassie and Tim Carney. They started researching animal prosthetics and wheelchairs, and after helping Otto, went on to set up Broken Biscuits, a charity for disabled pets. "Otto's gentle and affectionate personality gives him the most wonderful opportunities to show animal lovers just how happy life can be with the right equipment and a doting family," says Cassie. "Otto is a very special dog we are so lucky to share a life with."
CHIEF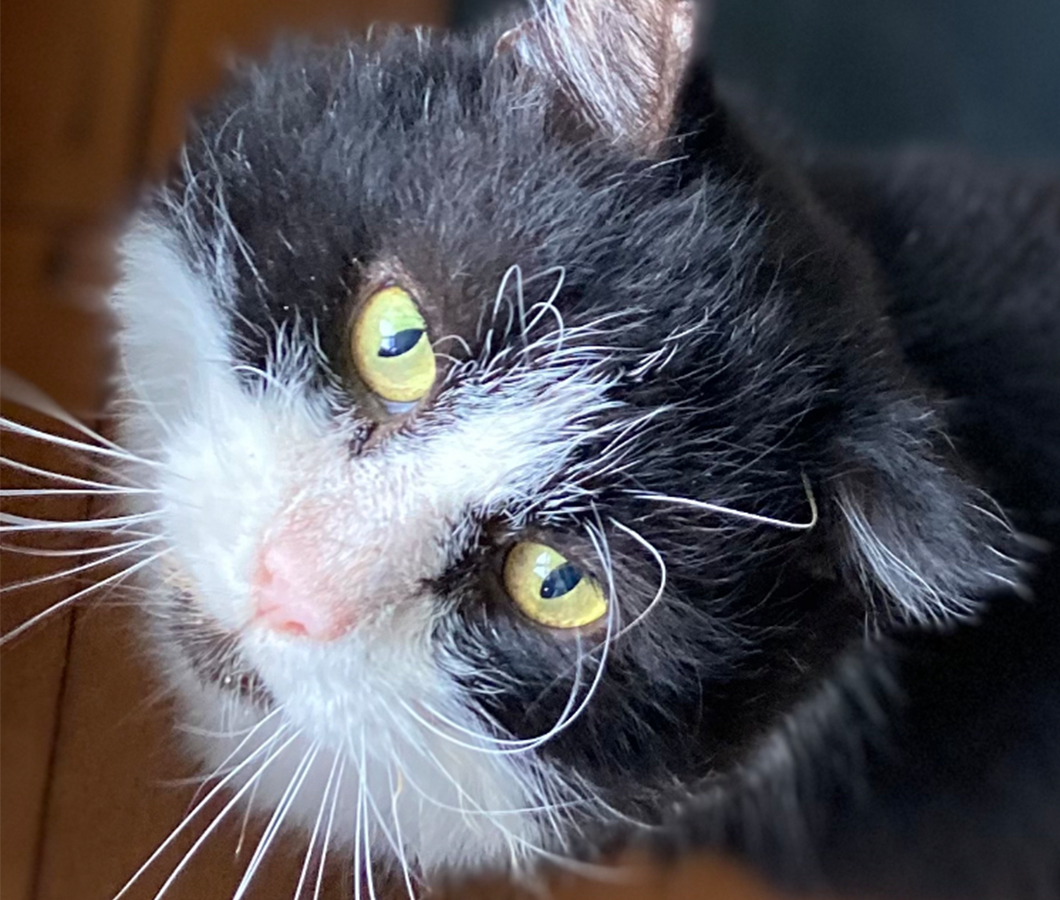 Chief was once someone's pet before he ended up on the streets. When he was rescued by volunteers from the Celia Hammond Animal Trust, he was close to death and could barely stand. He had flu, feline Aids, was painfully thin with matted white fur and rotten, impacted teeth, which had to be removed. Scared to be touched at first, eventually he started putting on weight and now loves cuddles with his foster family. His carer says: "Chief was living out on the streets unneutered, cold and unloved. If he were to win this award it would be for all of those cats who have no names, who are unloved and given the chance by amazing charities like Celia's to have the chance for love."
Our partners

Webbox is proud to have partnered once again with the Mirror to recognise the achievements of those who are committed to helping protect and care for animals of all shapes and sizes, along with those animals that go above and beyond for their owners or friends.
At Webbox we are committed to the ongoing welfare of all creatures, working alongside charities and individuals that support animals and humans through all walks of life. Every month we receive hundreds of letters with stories about the inspirational deeds of those in the animal world, along with the extraordinary acts of animals themselves.
Working with the People's Pet Awards helps provide us with the right platform to recognise and honour the selfless acts of both animals and animal lovers. We very much look forward to reading the nominations and meeting those that work so tirelessly to help the creatures we care for so deeply.

Dogs Trust is proud to be the charity partner for the Mirror People's Pet Awards.
We are the UK's largest dog welfare charity caring for over 14,300 dogs across our network of 21 rehoming centres in the UK and one in Dublin.
The charity focuses on understanding dogs and sharing that knowledge with the wider public to prevent problem behaviours that can result in relinquishment or abandonment. Our policy is never to put a healthy dog to sleep.
Dogs Trust is working towards the day when all dogs can enjoy a happy life, free from the threat of unnecessary destruction.
We receive no direct government funding and rely on the generosity of our supporters to help us achieve our mission. Money raised is used to invest in our fantastic rehoming centres so that they can continue to be there for the nation's dogs; to fund preventative work to help protect dogs in the future; and to invest in, develop and promote information to help owners understand the needs of their pooch pals.
Help provide life changing care and forever homes for out furry friends by completing the National Dogs Survey at nationaldogssurvey.org.uk and donating to Dogs Trust at dogstrust.org.uk/donation/
THE ANIMAL HERO AWARDS WINNERS 2021