People's Pet Awards 2021
celebrating our animal heroes
Welcome to the Mirror People's Pet Awards - an exciting new chapter to celebrate your own animal heroes.
Amazing pets have always been at the heart of the Animal Hero Awards, and since the start of the pandemic, they've been at the heart of our lives more than ever too.
Whatever challenges we face, our pets are always by our side, offering unconditional love and support.
They keep us company, they keep us fit and they give an invaluable boost to our mental health.
That is why Animal Heroes is launching the Mirror People's Pet Awards, with Webbox and charity partner Dogs Trust, to celebrate the unique bond we have with our pets, and the inspirational ways they change our lives.
Winners will include animals who have overcome impossible odds, rescue cats and dogs who inspire everyone they meet, and others who are literally lifesavers. They will also include pets who simply make you smile and warm your heart.
Click below to nominate - and please don't worry if you've already nominated for the Animal Hero Awards - all nominations will be considered for the People's Pet Awards, and our team will make sure they are considered in the right category.
Nominate An Amazing Pet
Do you know an amazing pet? Tell us about them using the form below, and they could be a winner.
Webbox Joy of Pets Award

Celebrating the unique bond between pets and their people

Dogs Trust Dog of the Year

For a dog that deserves to be celebrated for its courage, spirit and compassion or other inspirational achievements

Animal Hero

For a person who has made an outstanding contribution to improving the lives of animals

Young Animal Hero

For a child or teenager who has made an outstanding contribution to improving the lives of animals

Rescue Animal of the Year

For a rescue animal that has enriched the life of its new owner in a remarkable way.

Inspirational Animal

For a pet who has inspired people with their spirit or courage

Caring Animal

For a pet who has shown remarkable compassion and care for others

We will also be honouring the People's Pet of the Year and the Internet Sensation - details of these awards, and how to nominate will be announced soon.
NATIONAL DOG SURVEY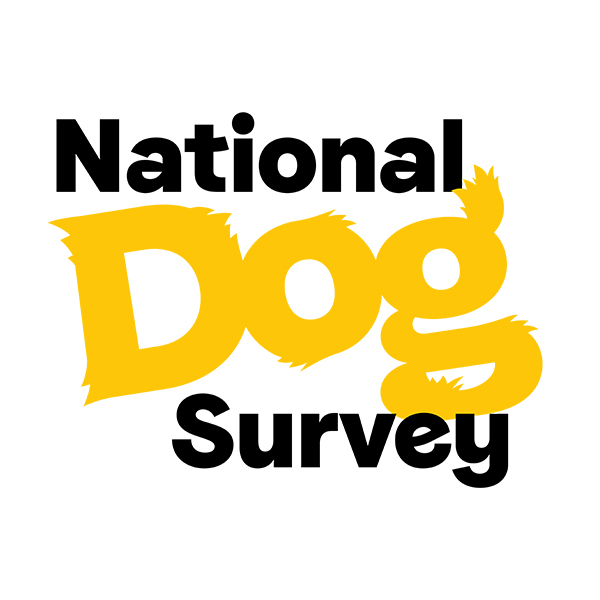 This year, we are working with our brilliant charity partner Dogs Trust to help strengthen bonds between dogs and their owners.
Since the start of the pandemic, more than two million dogs were bought, many by new owners. Lockdowns and restrictions made it difficult for dogs to socialise, and many will have become used to owners being at home all the time - something that may change as normality returns.
Dogs Trust is launching the National Dog Survey to understand the nature of the relationship between dogs and their owners, what drives dog happiness, and how can Dogs Trust help?
Take part and help us make sure every dog has the happiest life possible.
Our partners

Webbox is proud to have partnered once again with the Mirror to recognise the achievements of those who are committed to helping protect and care for animals of all shapes and sizes, along with those animals that go above and beyond for their owners or friends.
At Webbox we are committed to the ongoing welfare of all creatures, working alongside charities and individuals that support animals and humans through all walks of life. Every month we receive hundreds of letters with stories about the inspirational deeds of those in the animal world, along with the extraordinary acts of animals themselves.
Working with the People's Pet Awards helps provide us with the right platform to recognise and honour the selfless acts of both animals and animal lovers. We very much look forward to reading the nominations and meeting those that work so tirelessly to help the creatures we care for so deeply.

Dogs Trust is proud to be the charity partner for the Mirror People's Pet Awards.
We are the UK's largest dog welfare charity caring for over 14,300 dogs across our network of 21 rehoming centres in the UK and one in Dublin.
The charity focuses on understanding dogs and sharing that knowledge with the wider public to prevent problem behaviours that can result in relinquishment or abandonment. Our policy is never to put a healthy dog to sleep.
Dogs Trust is working towards the day when all dogs can enjoy a happy life, free from the threat of unnecessary destruction.
We receive no direct government funding and rely on the generosity of our supporters to help us achieve our mission. Money raised is used to invest in our fantastic rehoming centres so that they can continue to be there for the nation's dogs; to fund preventative work to help protect dogs in the future; and to invest in, develop and promote information to help owners understand the needs of their pooch pals.
Help provide life changing care and forever homes for out furry friends by completing the National Dogs Survey at nationaldogssurvey.org.uk and donating to Dogs Trust at dogstrust.org.uk/donation/
THE ANIMAL HERO AWARDS WINNERS 2021